In 2018, I attended a game jam competition where the winners would get their game displayed for the audience at the Copenhell metal festival in Copenhagen. My group and I won with the game "Smadreland Simulator 2018". The game was based on Copenhell's own physical activity "DM i destruktion" (Championship in destruction) which is about smashing old cars and appliances with hammers, axes and other weapons.
You can watch a gameplay trailer below. You might want to turn down your volume.
My responsibilities:
Game design
Art and animation (half of characters and assets)
Backgrounds
Sound effects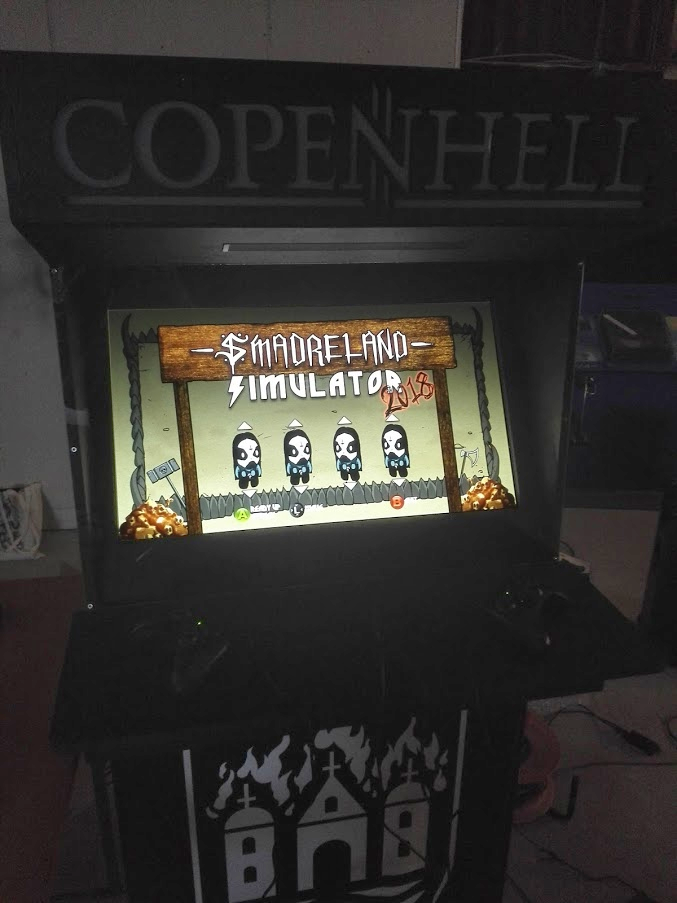 I continued working with Copenhell in 2019, where we built an arcarde with a lobby system, which included Smadreland Simulator and three additional games.
I created the visuals for the lobby.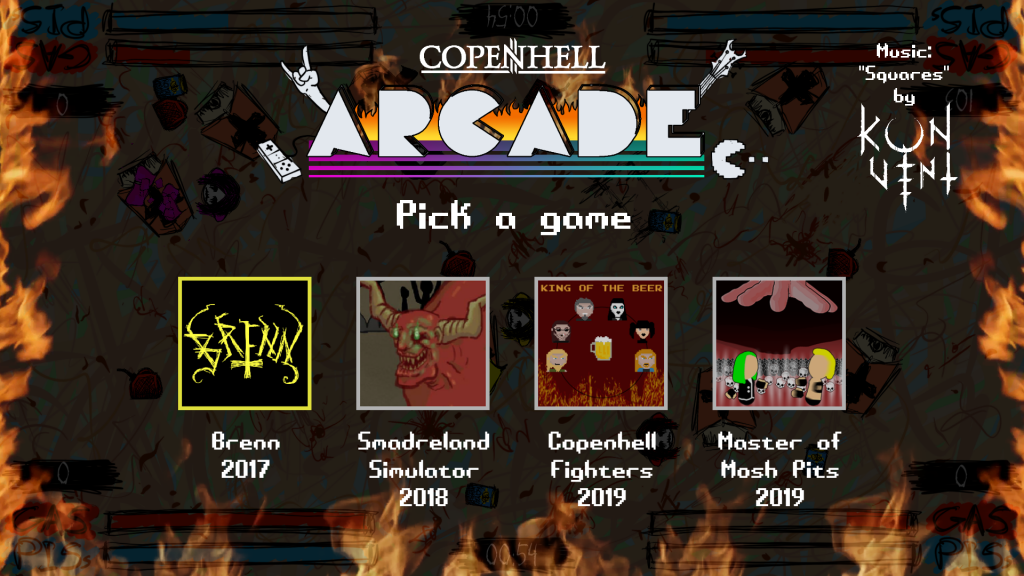 The newest version of Smadreland Simulator can be downloaded for Windows here: https://erikandersen.itch.io/smadreland-simulator-2018
The game is for 2-4 players and requires controllers (PC/PS4/Xbox).
The music used in the game is by my friends in Konvent and Xettia.