A prototype made on the second year of my bachelor. The game was made as an exercise in working with restrictions. The resctrictions for this was was to make a non-violent team based multiplayer game. My group also decided to mix together all of our ideas on the theme, which was dogs, dinosaurs and pirates. The result is as can be seen, a sea battle between a ship manned by dogs against a ship manned by dinosaurs. Whether it is violent or not is up to you to decide. There is no direct attacking or blood, but you do have to sink the other team's ship (pretty much resulting in drowning them).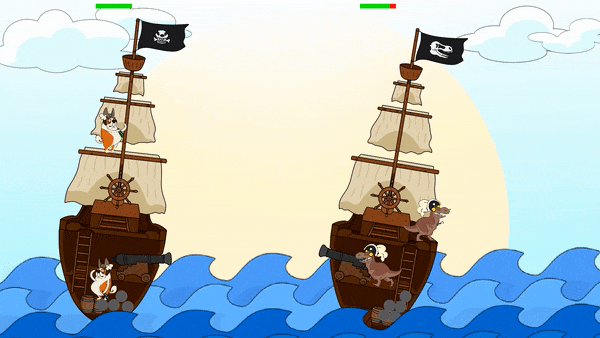 I worked with three artists and was the only programmer, meaning I did not do any art or animation but worked only with Unity.
My responsibilities:
Game design
Setup and programming in Unity
Sound effects
Running playtests
We have decided to go back to work on the game and hope to have a playable version by the end of 2020.